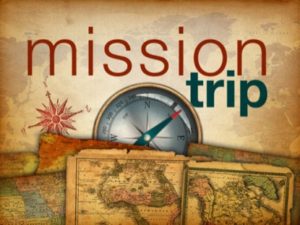 MISSION'S TRIP TO HERITAGE BAPTIST BIBLE COLLEGE AND SEMINARY IN TRICHY, INDIA
Background
Heritage Baptist Bible College and Seminary in Trichy, India are outreaches of Heritage Baptist Coalition (HBC). HBC is a 21st Century mission organization that works directly with national pastors.These pastors are college graduates who have an active ministry, have been vetted by HBC, and are not supported by another missionary organization. By partnering directly with nationals, HBC is able to bring their needs to the attention of donors who support them. HBC's current area of ministry is primarily in India.
In January 2015, HBC led a pastor's conference in Trichy. Many of the attendees expressed a need for more extensive training in the Bible. In response, the Heritage Baptist Bible College and Seminary were established. The Bible College offers undergraduate degrees in theology. Currently,eight students are enrolled. They meet weekdays and are taught by local pastors supported by HBC. The Seminary works differently, with classes taught in 2 week tracks. This allows pastors who are active in ministry to come from other parts of the country and attend Masters level classes while maintaining their ministries. Three tracks are offered: Counseling; Expository Preaching; and Theology. Teachers at the seminary are experienced pastors or seminary level professors who are invited by HBC. The goal of the seminary is to equip national pastors with a deeper understanding of God's Word so they can better serve their churches and communities.
The city of Trichy is located in southern India. Its population of about 1 million people are predominately Hindu. Other HBC-supported ministries in and near Trichy are: Grace Baptist Church;Heritage Baptist Academy (61 students through third grade who are primarily lower caste Hindu children); Faith Baptist Church; an orphanage; and a sewing institute. An English-speaking church is being planted in Trichy. Each of these ministries provides an outreach into the community and many opportunities to share the Gospel of Jesus Christ.
Mission's Opportunity
The wide array of HBC supported ministries in and around Trichy offer a unique ministry and training opportunity for individuals who desire experience on a foreign mission field. We are looking for teams consisting of a faculty member and a small group of students to come for two week periods, two times per year. Dates of travel would be mutually agreed upon by HBC and the sending college.
The faculty member would teach at the Bible College or Seminary. Students can both learn and participate in a variety of ways. They may attend classes at the college or seminary and assist the professors as needed, help with the National Pastors Conference held every January, teach chapel at the Heritage Baptist Academy, assist the pastor of a local church and teach Sunday School, VBS, or youth activities, or assist in the orphanage.
Arrangements and Expenses
Dr. Phil Ninan, HBC Director, will serve as coordinator for the mission trips. He will provide all necessary information and assistance needed for scheduling travel, lodging, applying for a VISA, etc. The sending college will be responsible to collect all monies for expenses related to the trip. Estimated costs per person are:
Air Ticket – $1,600 to $1,900
Lodging – $50.00 per day
Meals for two weeks – $400.00
VISA application – $90.00
Participants will want to bring additional money for incidentals, souvenirs, etc.
Transportation within India will be arranged and provided for the mission's team at no cost. This includes transportation to and from the airport, hotel, etc. The airport in Chennai is about 4 hours from Trichy.
Summary
All participants will benefit from this missions experience. The national pastors and ministries of HBC in India will be helped and encouraged by the support and work of the mission's team. The mission's team will experience life on a foreign mission field, build relationships, and be provided an opportunity to teach and use their talents for God. This will be an invaluable practical learning experience that can only be obtained in such a setting. The shared goal of all ‒ "…the furtherance of the gospel" (Phil 1:12) ‒ will be met.